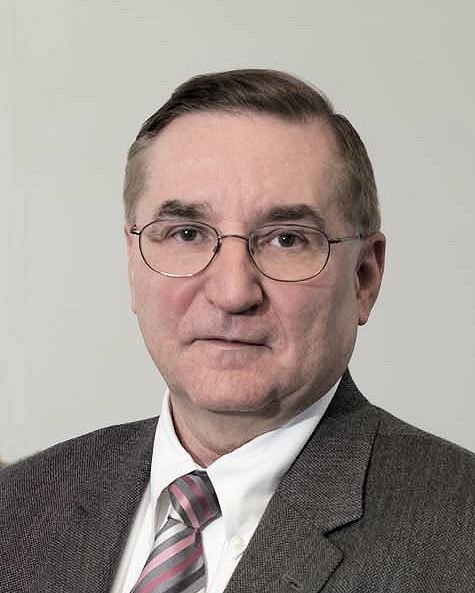 E. Douglas Jensen is internationally recognized as one of the original pioneers, leading visionaries, and accomplished engineers of distributed real-time computer systems.
His seminal research led to what is believed to be the world's first deployed commercial product for distributed real-time computer control systems – the highly successful Honeywell H930 weapons control system for small combat ships. He subsequently made important contributions to the first commercial distributed computing product for industrial process control, the Honeywell TDC-2000.
He received Honeywell's highest technical award for leadership contributions to the principles and best practices of distributed real-time systems that resulted in new businesses generating major revenue growth.
At the same time Doug was was at Honeywell, he was contributing to, or leading, the design and implementation of various innovative real-time and distributed real-time systems for the DoD.
Since then, for over 25 years, Doug and his teams have continuously advanced the state of the art in real-time and distributed real-time systems. In addition to technical work, he performed the necessary business development: winning competitively awarded funding from all military branches, DoD research sponsors (DARPA, etc), and many corporations; recruiting team members and creating a shared vision; and leading the production of contractual artifacts.
Most notably, he has led the creation of concepts and technologies to expand the real-time computing field from its historical focus on the special case of static centralized subsystems, to the general and more common case of dynamic (especially distributed) systems.
Most systems having time-constrained tasks include inherent dynamic properties, such as: unknown task arrival times; computer, network, sensor, etc. loading – including transient and steady state overloads; "Byzantine General" cyber-attacks – e.g., nodes maliciously provide false information; transient and permanent partial failures of the end-point nodes and network paths; end-points leaving and re-joining the network (e.g., mobile nodes); variable network path latencies and bandwidths; mission changes.
Despite such inherent dynamic uncertainties, the system (and thus its resource management) must be adaptive to satisfy the requirements for task and system timeliness and predictability of task timeliness as best as is feasible under the current circumstances, according to users' needs. This is analogous to how everyone adapts to the dynamic uncertainties in their personal and professional lives.
Traditional static real-time computing techniques have very limited applicability to dynamic systems — and moreover their concepts and terminology are ad hoc, wildly inconsistent, and often incorrect.
Consequently, to make the field of real-time computing more relevant in general, Doug first needed to introduce a new conceptual and terminological basis for specifying and satisfying timeliness properties. He adapted widely used vocabulary and formalisms from scheduling theory, decision making under uncertainty, probability theories, and other fields not familiar to practitioners and researchers in traditional real-time computing. This new basis also accommodates the special case of traditional static real-time computing.
In just the last ten years, results from that work have been the topics of over 120 papers authored and co-authored by Doug and his team, published in prestigious computer science journals and conferences.
Concurrently during the same 25-year time frame, Doug also performed software and hardware engineering and implementation on numerous real-time and distributed real-time systems — primarily, but not exclusively, in the DoD domain. These systems were at different stages of their life cycle, from new to upgrades to correction of mistakes. They were at all levels of the enterprise "from sensor to commander to network-centric warfare," and built by various DoD contractors/teams.
Doug is also active in real-time standards organizations – e.g.: he was a member of the Expert Group that wrote the Real-Time Specification for Java; he began the Distributed Real-Time Specification for Java; he was the co-architect and co-author of the OMG Real-Time CORBA specification; and is the co-chair of the Real-Time SOA project of the Open Group SOA Work Group.
During all that time, Doug lectures and consults extensively for industry, academia, and governments throughout the world.
Currently Doug is the Principal of his Consulting practice, Time-Critical Technologies, Inc.
TCT is Doug's second generation consulting practice, following his highly successful consulting company while on the faculty of the Computer Science Department, and the Electrical and Computer Engineering Department, at Carnegie Mellon University.
Time-Critical Technologies provides premiere consulting and related services — e.g., architecture, engineering, design, implementation, courses, meeting organization and management, technical audits, proposal and report writing, expert witnessing, and more.
Doug has an active security clearance, and performs classified work at any client's cleared facility.
TCT also teams with other companies and with universities on federal government contracts such as SBIRs and STTRs.
Prior to establishing his consulting practice, Doug was a Consulting Engineer reporting to the Executive Director of the Innovation and Technology Directorate, of the National Security Engineering Center, in the DoD FFRDC, at the MITRE Corporation's Bedford, MA headquarters.
Doug came to MITRE in 1998 from senior research and technology leadership positions at Hewlett Packard and Digital Equipment Corp. where he led development of commercial distributed real-time products.
Previously, he was on the faculty of the Computer Science Department, and the Electrical and Computer Engineering Department, at Carnegie Mellon University. There he created and led the largest real-time research group of its time, sponsored by all of the DoD services, DARPA, and numerous corporations. Doug was the thesis adviser to ten computer science Ph.D. students, and ten electrical and computer engineering students. Many of those students have subsequently established highly eminent careers.
One of his group's major achievements was the uniquely innovative Alpha distributed real-time operating system kernel. Keystone concepts and technologies from Alpha — notably time/utility function time constraints, utility accrual scheduling optimality criteria, and distributed threads — have subsequently been incorporated in the OMG Real-Time CORBA specification. Those have also been implemented in the MITRE Distributed Real-Time Java, which is being proposed for Sun's Distributed Real-Time Specification for Java. They have also been implemented in MITRE experimental BMC2 projects, and in several COTS operating systems, and in research projects at various universities.
Before being invited to join the CMU CS faculty, he was employed in the real-time computer industry, where he engaged in research and advanced technology development of distributed real-time computer systems, hardware, and software for the defense and industrial automation domains.